31st ANNUAL BULL SALE – 12th JUNE 2019 2pm
The 2019 Sale will be held on property on Wednesday 12th June at 2pm.
50 YEAR CELEBRATION FEMALE SALE- 13th JUNE 2018 2pm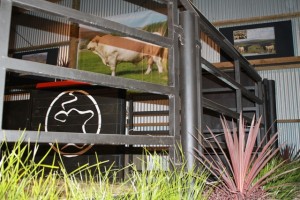 Silverstream hosts and annual on farm auction where this year we will offer 65 Charolais bulls and 15 Hereford bulls. The sale is always held on the second Wednesday in June every year.
The 2018 Sale will be held on property on Wednesday 13th June at 2pm.
This year's sale will include our first sons of Palgrove Headline and Silverstream Jensen J19 plus more sons from Silverstream Geddes, Silverstream Evolution and Silverstream Frampton. We will also have more sons of the awesome Silverstream Evolution and our powerful Silverstream Frampton. Our Herefords will include the third crop of sons from Gay Olympus (Our fantastic sire we purchased off the Maungahina stud 5 years ago).
2017 Sale Catalogue
Read our 2015 Sale Catalogue:
---
2014 SALE RESULTS
Sold 53 bulls for and average $7887
Top Price $23,000
Lot 2 to Timoho Charolais, Taihape.
2nd Top Price $20,000
Lot 1 to Hemmingford Charolais and Twin Rivers Charolais.
3rd Top Price $18,000
Lot 25 to Don Dittmer of Taranaki and Palgrove Charolais, Queensland.
17 Silverstream Evolution sons averaged $10,700.